Select the course from the home page
Click on the 'Login to Enroll' button:
A popup will open, on the green right hand side, click the 'Register an Account' button:
Fill out the registration form fields, compulsory fields are indicated with an asterisks (*) – click the bottom 'Register' button:
Wait a few seconds, then if your registration is successful you will see the message 'Registration successful, please login using the form on the left.'
You can login immediately using the login form on the left. (no need to view your confirmation email or to reset your password)
Type in your username, password and click the green 'Log In' button.
Once you are logged in click the 'Take This Course' green button and continue with the course lessons:
Click the 'Lost Your Password?' link at the bottom of the login form:
Enter your username on the next screen and click the green 'Get New Password' button:
Check your email for the password reset link:
Click the link in the email, then on the form, type your new password in the box provided, or use the Generate Password to automatically create a password for you. If you choose a weak password, you will need to click the checkbox for 'confirm use of weak password'
Click the green 'Save Password' button.
You can now login using your username and new password.
An easy way to view your course progress for each course is to view the course grid on the home page (
https://learning.vvob.org.za/
). If you are logged in, you will see a similar grid to the below screenshot.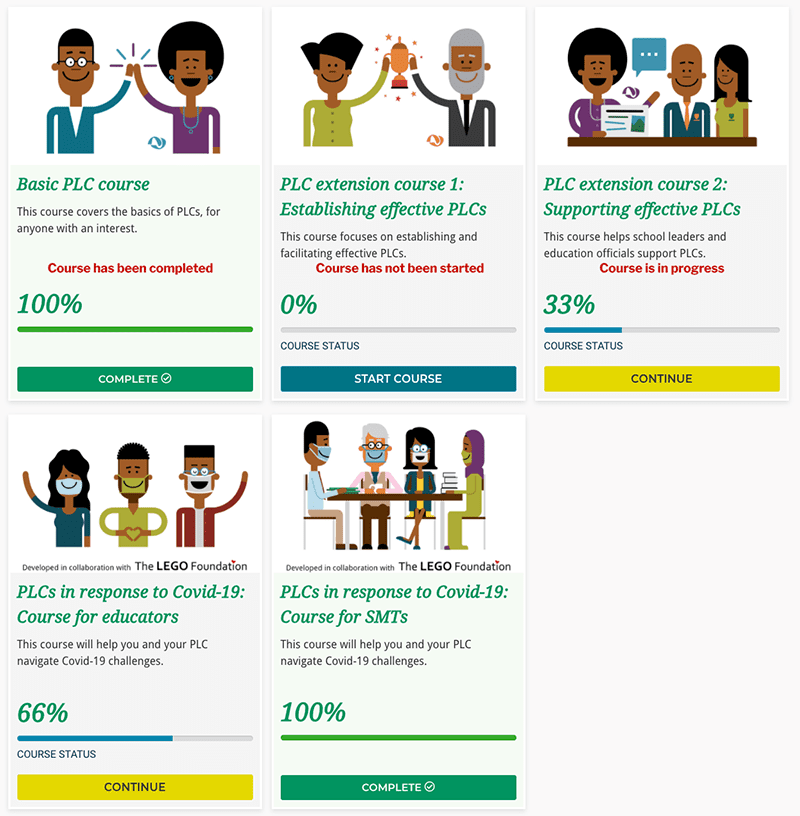 For each course you will see a progress percentage bar and a button below that indicating whether that course has been completed (COMPLETE), if you haven't started the course yet (START COURSE), or if you are currently still progressing with a course (CONTINUE). Click the button and you will be directed to the last step you finished for that specific course. If you are not logged into the website you will see each course in the grid will have a blue button underneath the course details for 'VIEW COURSE OUTLINE'.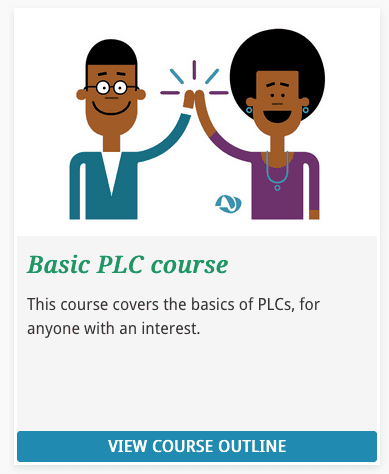 Click on this button to view the course information and to begin the course – to begin click the green (LOGIN TO ENROLL) button. You can also view your course progress and where you left off by using the navigation and arrows on the right sidebar next to the course content:
If you have completed a lesson the tick on the left will turn blue, if you haven't started or are still in progress then there will be no tick on the left. To resume, just click on the section you wish to take and continue.